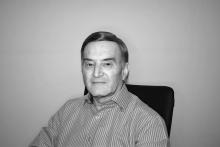 Konstantinos Kazanas is the company's founder. He studied Mechanical Engineering at the Technical University of Athens. He began his professional career as a designer engineer of mechanical installations and equipments. In 1982 he began dealing with air conditioning and ventilation and especially with air filters and air purification.
Since then, his long time experience and the good quality products along with his remarkable character and his reliable personality contributed to the establishment of important professional relationships and collaborations with the best filter manufacturers in Europe.
His company, TECHNAIR, after 30 years of continuous operation has been distinguished in the Greek market and has become a profitable business.
Θέση:
Ιδρυτής Τεχνικός Πωλήσεων